Apicoectomy

Covington, WA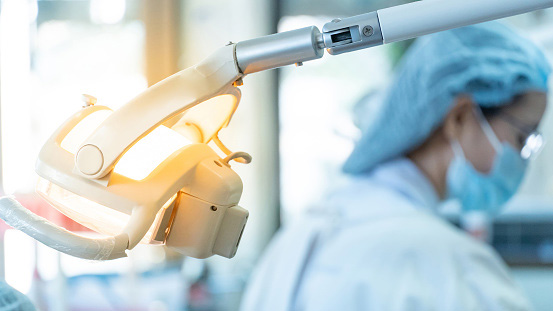 When an infection develops inside of a tooth, a root canal is usually needed to repair the tooth. A root canal is a treatment designed to eliminate infection, restoring your oral health and preventing the need for tooth extraction. With this procedure, a small hole is drilled into the top of your tooth. Small tools are then used to remove the infected pulp and the nerve. The inside of the tooth is cleaned and disinfected, and the tooth is provided with a dental crown. This prevents a new infection from developing and protects you from more serious complications.

In most cases, the root canal treatment is successful, and no further treatment is needed on the tooth. Sometimes a second root canal treatment is done. At Peak Endodontics we perform many successful root canal procedures. In rare situations, however, a root canal may fail and retreatment is needed. This means, for whatever reason, there is still infection located inside of the tooth. This can cause a lot of pain and discomfort. When this occurs, we can perform a surgical procedure called an apicoectomy.


What is an Apicoectomy?

An apicoectomy is also referred to as root end surgery. It is an endodontic surgery where the root tip of the tooth is removed and the root end cavity is prepared and filled with material. An apicoectomy allows your tooth to remain in its socket and prevents it from needing to be extracted or replaced.

During the apicoectomy, you will first receive local anesthetic to numb the area. Then the dentist will make a small incision in your gums at the location of the infected root. Any infected material found near or around the tip of the root will be removed, along with removing the root tip, and then filled with biocompatible material. You will then receive sutures to close up the surgical site and your gums and tooth will begin to heal.


What Causes the Need for an Apicoectomy?

Circumstances in which an apicoectomy may be necessary include:
| | |
| --- | --- |
| • | There are issues at the tip of the tooth root |
| • | One or more of the canals may have been missed during the original root canal |
| • | Your crown may have been placed incorrectly |
| • | Your crown has been damaged |
| • | Contamination got inside of the tooth |
Benefits of an Apicoectomy

The good news is, that even if you need an apicoectomy, and your original root canal procedure was not 100% successful, your infected tooth can be saved. We can help save your tooth so you do not have to have it extracted or need to have it replaced, causing you to need another procedure for tooth replacement such as the need for a dental implant or bridge.

Other benefits of an apicoectomy include relief of pain that is being caused by the infected tooth, and improved oral health as well as your overall general health.

If you are having pain in your tooth and are concerned about your recent root canal, please do not hesitate to call Peak Endodontics at 425-358-9033 today. We will be happy to schedule you an appointment and provide you with the treatment needed to save and repair your tooth.