Sedation Dentistry FAQ

Covington, WA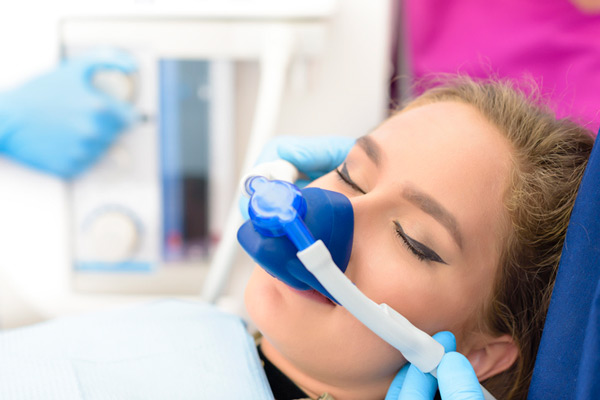 Many people who have never undergone dental sedation before have concerns about how this procedure works. Here we will answer some of those concerns to dispel any unnecessary fears.


What is Dental Sedation?

Sedation medication acts as a sedative and anxiety medication to calm patients down during procedures. It is usually administered by way of a pill or IV before the appointment.


Does Dental Sedation put you to Sleep?

The terms sedation dentistry and sleep dentistry are often used interchangeably. Oral conscious sedation causes most patients to feel very relaxed, but they may stay conscious for the duration of the procedure. Most of our patients opt to go to sleep. The choice is yours. Read about different sedation options.


Will I Feel Anything during Sedation Treatment?

Patients who undergo sedation treatment feel nothing the majority of the time. They hardly experience any discomfort, and by the time the appointment ends they feel very comfortable and relaxed with little to no recollection of what took place.


Is Sedation Dentistry Safe?

Rest assured that sedation dentistry is a tested, effective and safe method for dental surgeries and other procedures. Before Dr. Christopher Adams begins the treatment, the dentist will take the necessary time to meet with you to determine what form of sedation is best for you.

Some forms of deep sedation and general anesthesia cause patients to remain unconscious for a certain length of time, but you can remain conscious if we use oral conscious sedation. You will also maintain your control over your breathing capacity and reflexes, and you can still communicate with Dr. Christopher Adams verbally.


Does Dental Sedation have any Side Effects?

Patients often enjoy the fact that sedation dentistry causes temporary amnesia, so they hardly remember anything from their procedure that day. Another positive side effect of sedation dentistry is that soreness after the operations is diminished.


How long does it take for the Sedation to wear off?

The duration of the sedation depends on several factors, including the dosage, the length of the treatment, and how quickly your body recovers. Sedation will make you drowsy, so you need to coordinate with a friend or family member who can drive you to and from the appointment. Do not drive, operate heavy machinery or drink after the procedure.


Who Qualifies for Sedation Dentistry?

Sedation is designed for patients who suffer from anxiety at the medical or dental office and for more complex dental procedures. Good candidates also include people who are afraid of needles, those who have suffered from past traumatic medical or dental experiences, people with very sensitive teeth, strong gag reflexes or difficulty becoming numb. Sedatives are also meant for people who feel self-conscious about their teeth or who simply want comfort for the duration of the procedure.

If you have any of these fears or concerns, ask Dr. Christopher Adams if sedation is an option for your next dental procedure.

For more information, please contact our office at 425-358-9033.