Why Choose an Endodontist?

Covington, WA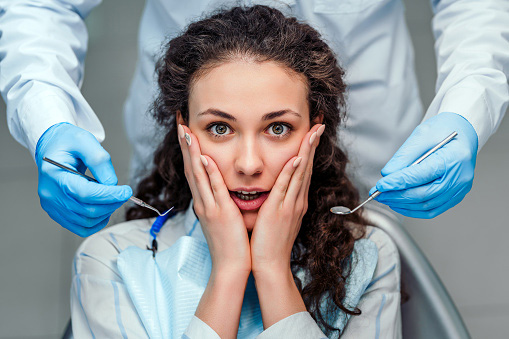 When talking about an endodontist, we refer to the dental specialist who treats problems related to the tooth pulp. Endodontists need at least three years of training after graduating from dental school, and they diagnose and treat complex diseases of this part of the teeth. Among the treatments they can perform are root canal treatments, dental implants, and endodontic surgery. In even easier words, endodontists treat tooth pain, and even if they can do the same procedures a dentist can, that is not the focus of their specialization. If you have tooth pain, you can schedule an appointment with one of our endodontists here at Peak Endodontics.


How Do I Know If I Need An Endodontist?

Most of the time, if you have a dental issue, the dentist will be the one to help you. However, if your problem surpasses the dentist's knowledge, they might refer you to the endodontist. Endodontists are often called root canal dentists. Even if a general dentist can perform a root canal procedure, an endodontist has more dental training in this same type of procedure. They also tend to perform more dental surgeries than a general dentist.

Some symptoms can indicate you might need the help of one of our endodontists, like pain in your jaw, sensitive teeth to extreme temperature changes, or inflammation around the teeth. Causes of tooth pain are variable, and some of them can be especially severe if you do not treat them on time.


Reasons to Choose an Endodontist

Whatever the cause of your tooth pain might be, there are different reasons why sometimes it is better to choose an endodontist than a general dentist. Some of those include the endodontist's experience, availability, and efficiency in treating tooth pain if you compare them to a dentist.

The main reason to choose an endodontist is that they have a higher level of education. Besides having a degree in dentistry, they study and train for two, three, or even more years to achieve their specialization. These years of training also allow them to perform even more root canal procedures over time, giving them more experience than a general dentist, at least when talking about this type of treatment.

Another reason is the availability. Since endodontists treat diseases that can potentially threaten the lives of their patients, they are more flexible with their time, especially when treating emergencies like tooth abscesses or tooth injuries. That way, they can treat tooth pain more quickly.

Endodontists treat diseases that might need surgical treatment, and they need adequate technology to perform them and assure the best for their patients. The need for advanced technology is another reason to choose them over a dentist. Some technologies used include 3-D imaging, digital imaging, and ultrasonic instrumentation. Advanced technology allows them to treat patients efficiently.

If you have signs of infection and are experiencing difficulty swallowing, fever, or redness in your mouth, you need immediate treatment. You can always call 425-358-9033 at Peak Endodontics to schedule an appointment with one of our endodontists.