Root Canal Aftercare

Covington, WA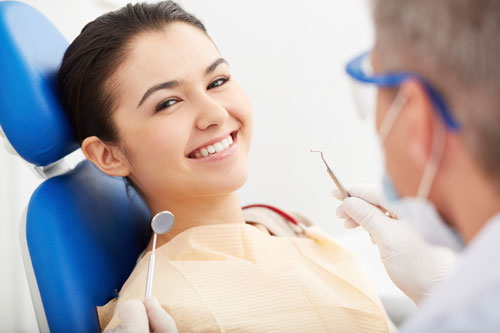 Dealing with a tooth that is seriously infected or damaged can be a big deal. Sometimes something like a root canal is necessary to help repair the tooth in question and get you back on your feet. This might sound like a scary procedure, but we promise it is not as worrisome as it sounds! The important thing to remember is that you must take good care of your tooth while it is recovering from the root canal process. At Peak Endodontics, we want you to recover as quickly and easily as possible. Let's take a look at some of the best things you can do after a root canal to ensure that your tooth heals well.


Go Easy

In terms of immediate care that takes place soon after the procedure ends, remember to take it easy on your tooth. Even though root canals have a high success rate, you should not exert any extreme pressure on the tooth until the numbness of the procedure has worn off and the tooth has begun to heal. Attempting to eat while the area around your root canal is numb could lead to a number of potential issues. You could even bite your cheek or your tongue and not realize it, thanks to the local anesthetic!

Even after the anesthetic has fully worn off, you should refrain from eating or biting with your treated tooth. You want to have the dentist finish the tooth restoration process before you do any of these things. That doesn't mean that you shouldn't brush or floss your teeth, however – just make sure to be cautious and gentle on your recent root canal.


Pay Attention

While the risk for complications after a root canal is low, you should still pay attention to your tooth and your mouth. Watch for anything like the following:

| | |
| --- | --- |
| • | An uneven bite. |
| • | Your original symptoms returning. |
| • | Any kind of reaction to the medication you are prescribed, including things like hives, itching, or even a rash. It should be noted that nausea is probably not an allergic reaction and is actually a fairly common response to certain kinds of pain medication. |
| • | Any swelling outside or inside of your mouth. |

If you experience any of the above, contact us right away so that we can make sure you feel as well as you possibly can while completing the recovery process.

Something else to keep an eye on is the filling of the tooth itself. If your tooth has been restored via some kind of filling material, do not be alarmed if a little bit of the filling wears off between your dentist visits. If you believe that all of the filling has fallen out, however, then you should give us a call so that we can take a look and make sure that everything is still healing properly.

If you have any concerns about your root canal, give us a call today at 425-358-9033. Let us help ensure that your tooth is healing well.