Cracked Teeth

Covington, WA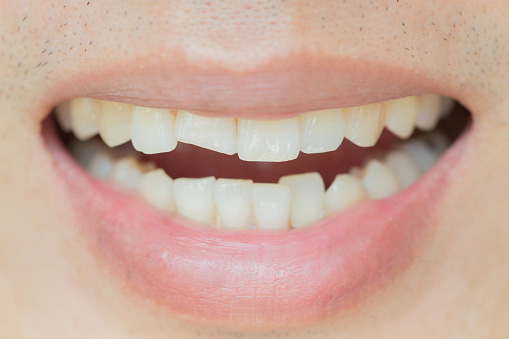 There are different names this condition can have, some of those including cracked tooth syndrome or simply cracked tooth. It happens when a crack forms on the surface of the tooth. A common cause of cracked teeth is an injury, but it can also occur spontaneously because of the constant use of your teeth as you age. A cracked tooth can occur if you chew on hard foods or grind your teeth.

It is crucial to diagnose this condition as soon as possible since it can cause discomfort and pain. However, sometimes it is not easy to know if you have cracked teeth. You may not feel any pain, or you cannot locate where you are feeling it. Peak Endodontics can help you know the symptoms and give you adequate treatment for them.


What Are the Symptoms of Cracked Tooth?

Maybe your teeth are cracked, and you do not know since you do not have any symptoms. Most of the time, symptoms include pain when chewing or sensitivity when you feel something cold or hot. The pain can also come and go, and you can have swelling of the gums around it.

Besides the symptoms, our dentists will use different techniques to diagnose you with a cracked tooth. They may ask regarding your dental background, including if you grind your teeth while sleeping, or if you chew on hard foods. They can also make a visual inspection or look for swelling gums or inflammation.


What Are The Types Of Cracked Teeth?

Even if it sounds like it, having a cracked tooth does not mean you have a completely cracked tooth. There are different ways a crack in your tooth can appear, such as craze lines, fractured cusp, split tooth, and vertical root fracture.

Craze lines are small cracks you can have on your teeth. They still count as cracked teeth, but since the crack is in the outer cover of your teeth, it does not hurt, and you may not need any treatment. On the other hand, a split tooth is when the crack goes from the surface of your teeth to the gums and below. Sometimes the tooth has two segments because of it, and it is challenging to save the entire tooth.

A vertical root fracture is the contrary of a split tooth. In these cases, the crack starts at the gum line and goes upwards. Lastly, a fractured cusp is when this happens around a dental filling, and you may not experience any pain.


What Is The Treatment For Cracked Teeth?

If you have craze lines, you may not need any treatment. However, there are treatable cracked teeth like the ones we mentioned before. Some treatments include bonding, cosmetic contouring, veneers, and crowns. Our dentists will choose the best treatment for you depending on the type of crack you have in your teeth.

If you think you have a cracked tooth, you need to get treatment as soon as possible to avoid complications like bad breath or infections. You can call Peak Endodontics at 425-358-9033 for more information.