For Patients

Endodontist Covington, WA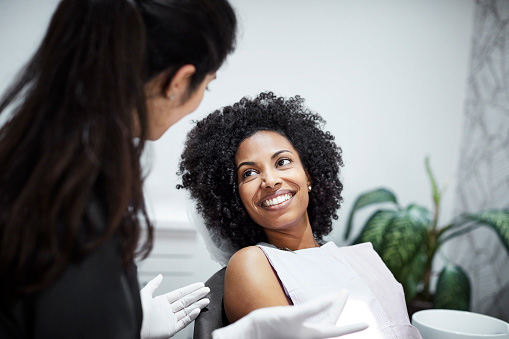 Instead of trusting a general dentist, people who need root canal therapy should strongly consider visiting an endodontic office like ours. We here at Peak Endodontics provide a number of services specifically focused on addressing problems associated with infected tooth pulp and other damage to the root structure. The following information is designed to help new patients better understand our specialized treatments!



List of Our Services

As an endodontist, is uniquely-qualified to alleviate the pain caused by a damaged tooth root, usually due to an infection. Ultimately, we want to help prepare you or a family member for a great endodontic experience at our office. Understanding the services we provide is fundamental to successful treatment and better oral health.


Root Canal

Root canal treatment involves drilling a hole in the top of the tooth to access the pulp, which contains the nerves, connective tissues, and blood vessels responsible for the life of a tooth. During the procedure, we remove any infected pulp and replace it with a rubber-like material known as gutta-percha. Without pulp the tooth will become brittle and more vulnerable to structural damage. For this reason, we usually cap the tooth with a dental crown at a later date.


Endodontic Retreatment

In some cases, a root canal only requires a partial removal of the pulp, leaving the tooth susceptible to future infections. If the root of your tooth becomes re-infected after a root canal, we usually suggest endodontic retreatment. During this type of procedure, we reopen the tooth, remove the gutta-percha, and assess your need for further treatment. Often times, we need to remove the remaining pulp, reshape the canals, and replace the gutta-percha.


Apicoectomy

An apicoectomy is a type of endodontic surgery that is usually a last resort after traditional tactics prove ineffective. During this surgical procedure, Dr. Christopher Adams makes a tiny incision in the gums to expose the supportive bone and root. Next, we remove any infection located around the end of the root tips. We may also replace your gutta-percha and reshape the canals once again. After your surgery, the gums and bone should fully heal around the root of your tooth.


Cracked Teeth

While the majority of our treatments involve the tooth pulp and root, we also specialize in repairing cracked teeth. The type of restoration we recommend depends on the severity of the crack, but in general, we may recommend a composite resin bonding, filling, or a dental crown. Crowns are much more durable and aesthetically pleasing, making them the ideal choice for significantly damaged teeth.


Traumatic Injuries

Trauma or injury to the face can cause a number of problems with your teeth, soft tissues, and underlying bone. The most common types of dental trauma include root fractures, knocked-out teeth, partially dislodged teeth, and chips or fractures. Be sure to give us a call as soon as possible if your injury is serious. 30 minutes can mean the difference between losing and saving a tooth.


Schedule Your Consultation

If you believe you may be in need of specialized endodontic treatment, you have come to the right place! Call 425-358-9033 to schedule your consultation appointment today!