Advanced Technology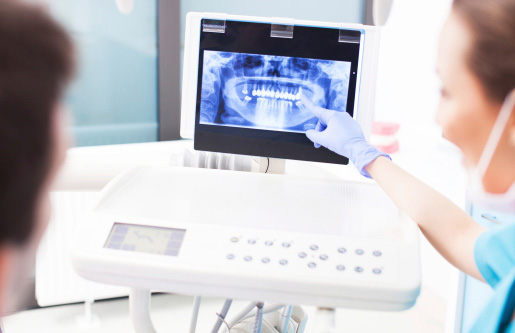 Endodontics is the dental specialization that treats issues concerning the inside of the tooth, including the pulp and root. General dentists who want to specialize in this area (also called an endodontist) need to have a dental degree and then study for about two or three years. It is a complex brand of dentistry that helps people save their teeth.

Endodontists perform different procedures including surgery, so they always need the most advanced technology to give the best of their abilities. If you think you need the help of our endodontists, you can schedule an appointment at Peak Endodontics.


What Kind of Procedures Do Endodontists Perform?

Endodontists are the best specialists to save teeth. To achieve it, they can perform endodontic surgery, root canal treatment, and dental implants. Some other areas they can treat include trauma injuries and endodontic retreatment. Since endodontists treat diseases that affect the inside of the tooth, most of the time, those need surgery. In those cases, our endodontists may need advanced technology.


What Types of Advanced Technology Do Endodontists Use?

Advanced technologies include all the techniques our endodontists use to treat the inside of the tooth accurately and quickly. Some of those include digital x-rays, 3D cone-beam CT, and surgical microscopes.


Digital x-rays are also called digital radiographs. The main reason endodontists use them is that they are safer than traditional x-rays. Besides, digital radiographs are more useful in endodontics. One crucial benefit of using this technology is the decreased use of radiation. There is also an increased comfortability for the patient in the long term. Digital images can also be enhanced or enlarged, improving the diagnostic outcome.

On the other hand, 3D cone-beam CT is a technology that gives us accurate 3D radiographic images. It is a technology that improves the process of diagnosis, therefore the treatment of root and pulp issues. It is tridimensional, allowing our endodontists to see images from different angles. Endodontists can see bone, teeth, sinuses, and the structures around it thanks to cone-beam computed tomography.

Endodontists use this technology because of different reasons. One is that the patient will receive minimal radiation. Other benefits include the high-resolution images that help fully explore the root canal. This possibility of exploration helps our endodontists make better clinical decisions.

Surgical microscopes are another type of technology, and since they have entered the market, it has changed the endodontics world. They are of the highest quality technologies. They offer unrivaled illumination and magnification as well as high power for all kinds of endodontic procedures. With surgical microscopes, our endodontists can see the most minimal detail.

Besides, these microscopes allow our endodontists to take high digital images and even video if they need it. All of this has some similar benefits as 3D cone-beam CT technology. Anything that allows our team to be even more accurate provides better clinical decisions and predictable outcomes for our patients.

For more information about the technology used by endodontists or if you have any questions, you can always call 425-358-9033 at Peak Endodontics. We look forward to serving you soon!